Streamline
Your Business Processes
Mobitech Wireless solutions
At RVV Technologies, we are proud to be the exclusive distributor of Smart Irrigation Products developed by Mobitech Wireless Solutions. These innovative irrigation products are designed to help farmers and landscapers optimize water usage and reduce costs. By using advanced sensor technology, the Smart Irrigation Products can monitor soil moisture levels, weather conditions, and other factors to determine the optimal amount of water needed for plants and crops. This leads to improved crop yields and healthier landscapes, all while reducing water waste and lowering expenses. RVV Technologies is committed to bringing the latest and greatest technology to our clients, and the Smart Irrigation Products are no exception. Contact us today to learn more about these cutting-edge products and how they can benefit your business.
Iot based automation solutions
At RVV Technologies, we provide end-to-end IoT-based automation solutions for businesses looking to improve their operations and gain a competitive edge. Our services include IoT consulting, custom IoT development, implementation, data analytics, security, maintenance, and support. With our expertise in IoT solutions, we help businesses to reduce costs, increase efficiency, and make data-driven decisions.
RVV Technologies can help you with:
Industry Automation: Our team can help you automate your manufacturing processes, reducing manual labor and increasing efficiency.

Agriculture Automation: We offer automation solutions for farmers that can help optimize irrigation, automate crop monitoring, and track livestock.

Home Automation: We can help you transform your home into a smart home, with automation solutions for security, lighting, temperature control, and more.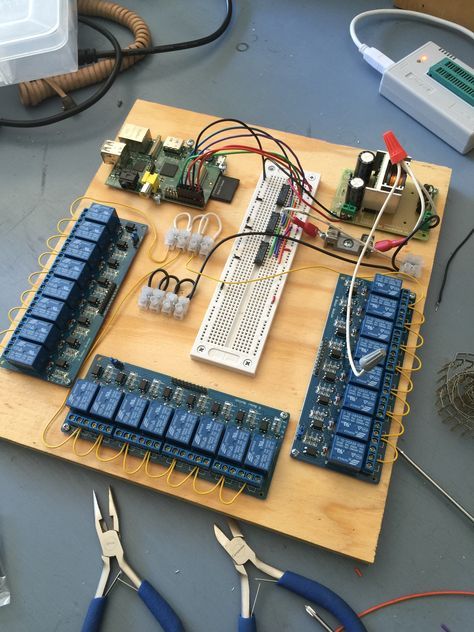 Software & Artificial Intelligence
In today's fast-paced business world, automation is becoming increasingly essential to achieving maximum efficiency and productivity. At RVV Technologies, we offer a comprehensive range of commercial automation solutions that can help businesses automate their processes and tasks to achieve optimal performance and cost savings. Our commercial automation services cover a wide range of industries, including manufacturing, logistics, and transportation. We offer customized automation solutions that are tailored to each business's unique needs, utilizing the latest technologies and tools to optimize performance and increase efficiency.